Running an IP scan on regular basis on your network is a good thing to do from the administrative point to view, depending on the utility you use things such as Operating Systems installed on connected systems, open ports, Mac Addresses, Network Services, and even vulnerable systems can be found.
There are many network scanners available, some open source and other commercials. Each has its own unique features from the technical and administrative point of view but all of them offer the same core network scanning function.
With that in mind let's explore various Network Scanning tools:
Angry IP Scanner: Angry IP Scanner is a lightweight, intuitive, Mac and PC-friendly tool that allows you to perform quick network scans and export results. Although the tool performs basic network scanning functions it is enough to find a lot of useful information on network resources.
The tool can be downloaded from angryip.org
Let's go over the most useful scanning functions: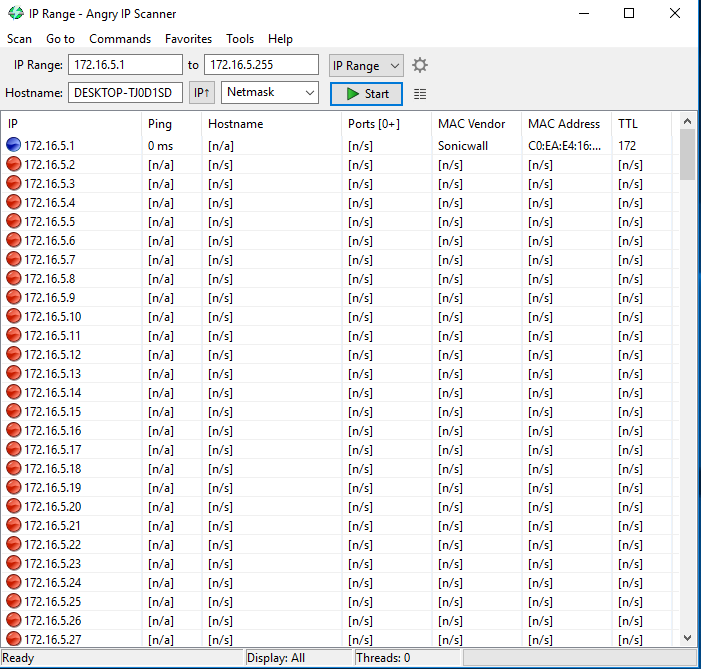 The Default scanning option is to scan an IP Range, in that case, you enter the first and last IP of the desired range and all IPs within the range will be scanned. You can also use the select the desired Network Mask, be it costumed or the default by clicking on the down-pointing arrow in the Mask field.
The other feature I'd like to point out is the Available Fetchers option, you can reach it by going to the ToolsFetcher menu. As you can see the application allows you to select what information you want to gather during the network scan. Keep in mind that the more fetchers you select the "louder" the scan will be in terms of network traffic so If your network is congested make sure you choose the fetchers wisely.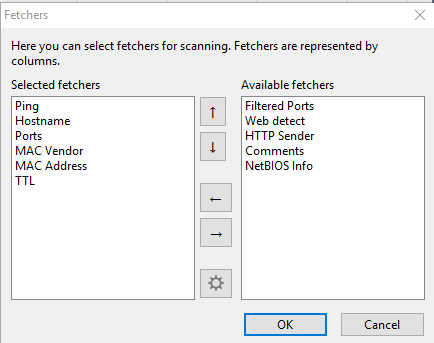 I personally like selecting the MAC Vendor, MAC Address, Hostname, Port, and Web detect fetchers but it all depends on the information you're looking for. Since talking about the Port fetcher, something to keep in mind is that by default AngryIP scanner will not fetch for open ports. To do you have to go to Tools\Preferences\Ports menu and specify the ports to be probed, in my example I have 4-4000, that a bit extreme and it was only for this example, you can probe for individual, a range, or all 65,535 TCP ports. Just keep in mind the more ports you look for the more traffic will be sent over the network and the longer the scan will take.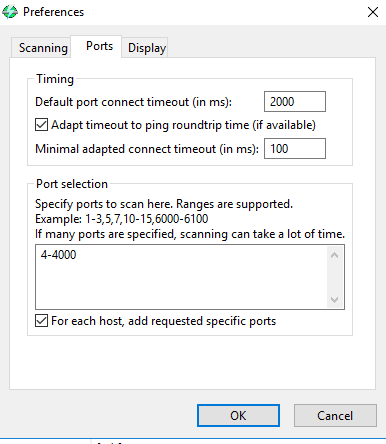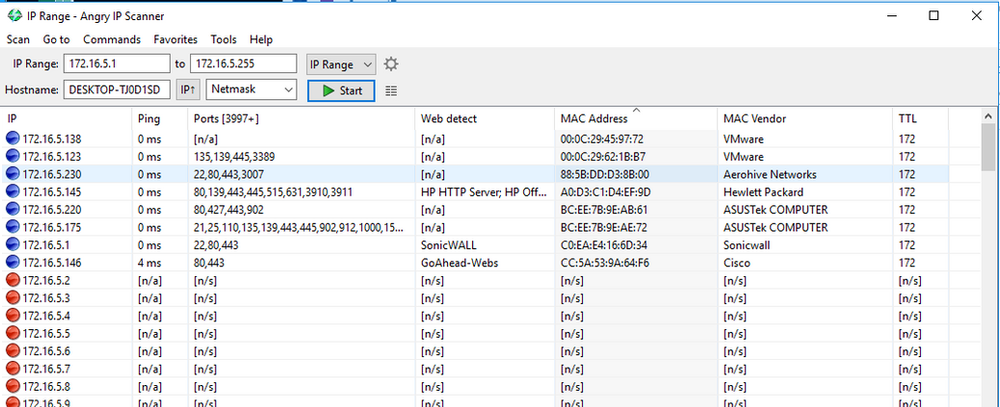 All in all AngryIP scanner is a simple, lightweight, intuitive, and versatile network scanning utility. There are more interesting settings you can use during your network scan depending on what you're looking for.
Part two of is this post will be Nmap.