We are Wi-Fi experts deploying Smart, highly efficient Wi-Fi solutions. But, what do Smart Wi-Fi solutions mean? It means that we take into account many variables during the Wi-Fi planning to create a wireless solution that capable of independent actions while operating with minimal human interaction.
An ideal WiFi signal strength is between -60 dBm and -70 dBm, with anything below -60 dBm considered excellent. Still, depending on your business application, you may want to plan your deployment to have a WiFi signal strength that supports the specific function within your environment's specific coverage area. Reaching the ideal signal strength does not necessarily mean a reliable WiFi connection; remember, you may be seeing the reading on a device with a stronger wireless card, or you have taken your reading at a moment and place when the network wasn't busy. Rather than concentrating on the signal strength, our smart wireless solutions and services consider more: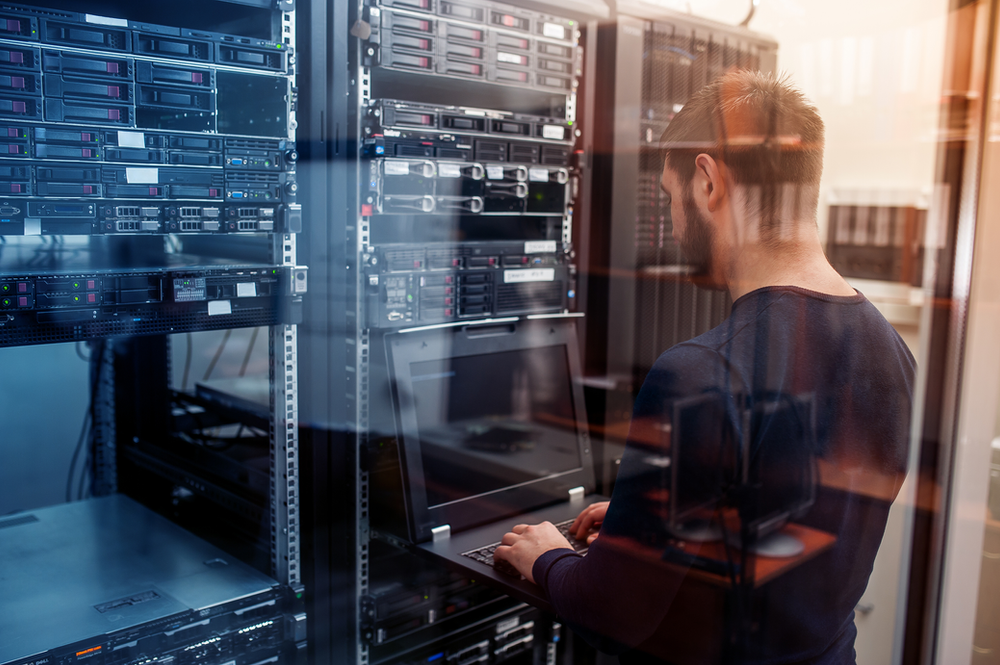 Smart WiFi solutions understand that applications have unique bandwidth and latency requirements.
VoIP and VoWiFi are less forgiving applications than Web browsing and file sharing. Understanding the main WiFi applications will help design a solution that addresses those specific needs.
Smart WiFi solutions take into account the physical settings of the environment.
Signal strength and propagation various due to many factors; for instance, is the ceiling height 9,15,30, 45 feet ceiling? Are the walls sheetrock or concrete? Will there be many or a handful of people in the covered area? Those and many more physical factors play a role in the deployment.
Smart WiFi solutions analyze the wireless spectrum.
Wireless (WiFi) communication is one of the many players in the electromagnetic spectrum. Remember the FCC disclosure label on every electronic device? Something that read like " This device complies with part 15 FCC rules", well, it's there for a reason, there're a lot of signals traveling on the spectrum, and some of them may cause WiFi interference. The only way to see them is by performing a spectrum analysis during the WiFi planning.
Smart WiFi solutions implement the right technical solution for your environment.
One of the main differentiators in price is the access points brand and the access points capabilities. For instance, a WiFi 6 Meraki device is more expensive than a WiFi 6 Cambium device. The price difference goes beyond the brand. It has to do with the hardware and software capabilities; there are specific deployments where utilization Meraki equipment makes complete sense, but there are others where deploying a Meraki solution may be expensive overkill.
Smart WiFi solutions understand more than WiFi.
Understanding your network infrastructure plays an important role in wireless network design. The switch capacity, PoE settings, firewall settings, VLANs, even the cabling are part of the infrastructure on which the wireless network relies on.
Smart WiFi solutions take security seriously.
After all, the network broadcast most likely will go beyond your physical confinement. Taking the necessary steps to prevent network breaches or service disruption through a DoS attack is part of a successful implementation.
Smart WiFi solutions understand that each industry is different.
The equipment and requirements for a medical facility, are different from a warehouse, office environment, open area, or lecture hall. There are certain things that need to be addressed in each industry, and a wireless expert like us will help deploy the right solution.
Effective WiFi solutions go beyond the radio signal broadcast, the radio band, and even the hardware manufacturer; they require wireless network experts with a strong network and information security backgrounds to look at the whole picture to come up with the right solution. When it comes to WiFi network design, JDTech is the trusted partner to count on.
Contact us for details about our WiFi services and solutions at 888-580-4450 | [email protected] | www.jdtechsolutions.net