Selecting the right Access Points make and model is essential for a new or existing WLAN implementation. Many network equipment manufacturer vendors offer reliable, enterprise WiFI solutions, and within their WLAN portfolio, they have different types of Access Points to choose from. Companies looking to implement or upgrade the WiFi equipment may find it overwhelming to sort through all possible options to select the one that will fit their needs.
Some companies rely on WiFi Experts and Wireless Installation companies to help them select the right solutions. In contrast, others request the installation of the WiFi equipment of their existing network gear provider to keep a single technology vendor.
We support and troubleshoot WiFi networks for many organizations. As we start the WiFi assessment, it is evident that they didn't have the correct product knowledge to select the appropriate access point for their WLAN deployment, and they didn't perform a professional Wireless Survey and plan. There's a misconception that all access points are the same, and if their job is to broadcast the WiFi signal, any vendor or access point will work.
That's why we decided to write this article, to guide you in selecting the right technology for your new WLAN deployment or during the upgrade process. The following points will illustrate the points to consider:
Is this a new network WiFi solution?
If so, you'll be evaluating vendors and access points. If it's an upgrade, chances are you'll like to stay with the current vendor WiFi's solution. It is common for organizations familiar with some technology to keep with the vendor when it's time to upgrade. This type of loyalty has many benefits, but it can't be the only deciding factor in choosing a WLAN solution.
After deciding on your WLAN vendor, let's say Cisco, Meraki, Extreme, Aruba, UniFi, Cambium, SonicWall, etc., you'll evaluate their WIFi portfolio. And as you can imagine, they have different access points for indoor and outdoor deployments. The WiFi portfolio subdivides its product by technical specifications for specific use.
If you're evaluating a new vendor, stay with the established players. Also, consider what type of incentives they offer, and if they allow you to try their products for free. Most vendors will enable you to use their fully functional solutions for thirty days before making a decision. Another interesting point on this topic, is that you should consider managing your network devices from one management console. Most vendors offer a single pane of glass that implies the management of switches, IP cameras, security devices, and cellular devices from a single management console.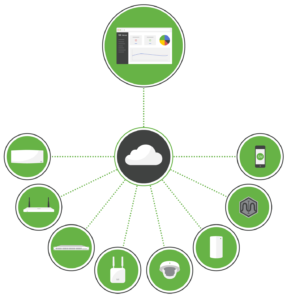 What is the primary use of the network?
Depending on the answer, you may decide whether the WLAN network will be designed for Capacity or Coverage. With the information in mind, you can narrow down the access point suitable for the deployment. Let me elaborate on this point further. If the network solution is for a busy\congested area such as lecture halls, airport, stadium, etc., you need to select access points that will handle a large number of concurrent connections and throughput. Using Cisco Meraki as an example, we can see they have an extensive WLAN portfolio divided into two categories, indoor and outdoor solutions.
Each category features access points per solution, WiFi 6 or WiFi 5; each solution has different access points models. If your deployment is in a high-density environment like previously mentioned, you may want to select MR56, MR46, or MR46E access points. Why may you ask? Because they have more powerful antennas, more spatial stream, offer multigigabit Ethernet ports, offer embedded WIPS/WIPS, and many other features that set them apart. If you choose another access point for the same type of deployment, let's say the MR36. You'll soon realize that the access point will not handle the amount of traffic and throughput, bringing your network to a halt.
On the contrary, if you need to deploy a WLAN for basic WiFi coverage such as a company lobby or an office environment, and you choose an MR46 or MR44 access point, you'll realize that the more powerful, higher-end devices won't offer an advantage over the MR36.
Do you require Ethernet Bridging Capabilities?
Another point to consider when selecting Wireless Access Points is whether your deployment requires the AP to function as an Ethernet bridge for wired devices. This type of setup is common in hotel and dormitory deployments with IP-enabled devices in the same room. Cisco Meraki MH30H, and SonicWave 224w are an example of WAPs with Ethernet bridging capabilities.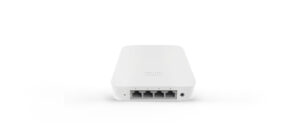 Access Points with internal or external antennas?
Choosing an access point with internal or internal antennas has to do with the type of coverage it'll provide. If you're planning for coverage in a clear environment without much obstruction, an access point with internal omnidirectional antennas can be a good fit. If your deployment is for a more challenging environment, a warehouse or distribution center, you may want to consider an access point with external antennas.
When you select APs with external antennas, you can choose various antennas to address specific coverage needs. In the case of the Meraki MR46 E, you can install a Narrow Patch Antenna, a Downtilt Panel Ommin antenna, a Wide Patch Antenna, a Panel Omni antenna, or two different types of Dipole antennas.
Aesthetics.
Some WiFi deployments require the access points to be inconspicuous or as unobtrusive as possible. It may be the deployment is for an art gallery, a concert hall, or a showroom. Such environments require clean installations that blend with the environment. It may be the case where the deployment in environments like that requires a Meraki MR 46E with omnidirectional antennas. Instead of having the APs stand out like an eye source, you may need to find creative ways to "blend it" into the environment, perhaps even install the AP in an enclosure.
Conclusion.
As you can see, there are many variables to consider before deciding on the type of access point for wireless deployment. Other items just as important to consider are Cloud or On-Premise management, Licensing type, Budget, Supported 802.11 standards, device life expectancy, etc. All access points perform the same basic function; they broadcast wireless signals over the radio waves to allow end-point devices to connect to a network. But when planning a WLAN deployment, one needs to understand the application use, end-point devices, users, and network requirements to align the technology with it.
We're wireless experts providing innovative, highly efficient WiFi solutions for businesses and organizations in New Jersey and surrounding areas. We offer WiFi consulting services including WiFi assessment, WiFi administration, WiFi management, and WiFi troubleshooting services.
Contact us for details at 888-580-4450 or [email protected].