We provide highly efficient and cost-effective WiFi Installation Services in Paramus, New Jersey.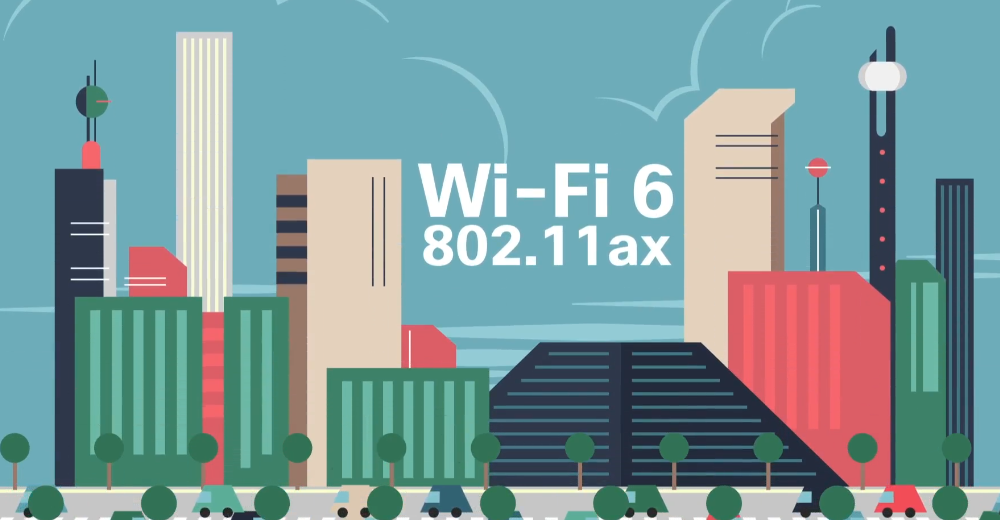 Our WiFi installation Paramus services solutions provide the flexibility to rapidly adapt to your network infrastructure changes. From setting up new Wireless Sites in hours to keeping network security while BYOD, to increasing Wireless network bandwidth to support 4K broadcasting, you can count on our Wireless and Network expertise to deliver a Wi-Fi Service Paramus solution that is right for your environment. Based out of Secaucus, NJ, we provide Network, Cyber Security, and  Wi-Fi Installation in Paramus and throughout the state of New Jersey.
Wireless installation companies in Paramus, NJ.
We provide indoor and outdoor WiFi planning, design, implementation, support, and troubleshooting services. We provide WiFi installation services in the entire state of New Jersey, from Atlantic City to Sussex, from Secaucus to Trenton. We are the premier Paramus WiFi installation companies that support Network and Wireless configuration for companies in every industry and sector, making us a leader of the WiFi installation Services in New Jersey. Our strategic WiFi and network partnership include Wi-Fi solutions from Cisco, Meraki, Cambium Networks, Extreme Networks, Aruba, and Ubiquiti UniFi solutions allow us to deliver a customized WiFi installation Paramus service to provide a highly efficient, self-healing, and secure WiFi connection.
WiFi installation companies in Paramus.
We understand that Reliable and Efficient WiFi installation services require planning, a deep understanding of networking, and the mastering of RF knowledge. We have over 15 years of Network and Wireless experience providing WiFi Installation Services in Paramus, NJ, and surrounding areas. As Wireless experts, we understand that many businesses don't have the dedicated team to properly plan and implement a WiFi solution.
We're highly skilled WiFi Experts providing highly efficient WiFi Installation in Paramus, NJ.
Most of their WiFi deployments include the broadcast of multiple SSIDs to provide Wireless services without much planning, this type of solution can address the immediate need for Wireless communication but it can create more network problems. It is common for organizations to create WiFi networks to address their unique network connection needs. For instance, Warehouses and Distribution center WiFi deployments may have SSIDs for different types of devices on the floor; standard configurations include SSIDs for WiFi-enabled printers, SSIDs for employees, SSIDs for Guests,  and SSIDs to different kinds of handheld scanners, etc. A Wireless Network for a school may have SSIDs for Students, an SSID for teachers, SSID for administrators, SSIDs Guest, Labs, etc. The point is that a strong signal broadcast does not have proper WiFi coverage. As a Wireless installation company in New Jersey, we make sure that we work with your internal network team to develop a solution that aligns with your WiFi connectivity needs.
Reliable and Smart Wireless Installation companies in Paramus require highly skilled WiFi, Network, and Security Engineers that can align advanced technical solutions and implement them in a seamless way in your organization. When looking for a reliable and knowledgeable WiFi installation company in Paramus, New Jersey, you want to make sure they have a proven track record designing and implementing Wireless solutions, not only a company that recommends and install Access Points.  We have a methodical approach to WiFi planning that first includes the understanding of your wireless needs by designing and implementing specific WiFi network solutions. For instance, a WiFi design to support handheld scanners in a warehouse is different than a WiFi design for an office building. Or the WiFi design for a school is different than the WiFi design for the hospital.  Designing a flexible and reliable WiFi solution that integrates and support your network infrastructure requires the planning and expertise of Wireless installation companies in new jersey that understand Radio Frequencies and all the network components and services involved in the configuration.
We are a Paramus WiFi Installation Company dedicated to providing highly efficient, smart, and cost-effective Wireless network solutions.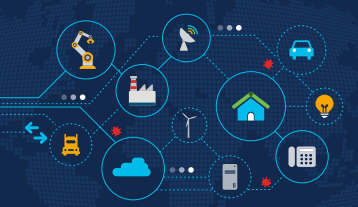 Our WiFi installation services methodology includes:
Reliable WiFi solutions for schools, medical facilities, warehouses, and office environments require the understanding of all the network services involved in network communication. We are WiFi experts, what makes us unique as one of the WiFi installation companies in New Jersey is that we also have a dedicated team of Network and Cyber security engineers that help us cover all aspects of IT to ensure we deliver a complete WiFi solution that integrates with your existing network infrastructure.
Design a Wireless Solution and recommend WiFi vendors. We work with the leaders in the WiFi and Network realm including Cisco, Meraki, Aruba, Extreme Networks, Cambium, and Ubiquiti UniFi solutions. Our goal is to present WiFi network solutions to you that address the Wireless connectivity needs, integrate with your existing infrastructure, and offer the flexibility to adapt to future changes.
Perform a Spectrum Analysis: A WiFi spectrum analysis is analogous to an MRI, an MRI creates detailed images of the body structure. In the same way, a WiFi spectrum analysis also creates a detailed view of the WiFi spectrum, and the information is used to understand the WiFi performance and diagnose connection issues.
A Paramus WiFi Installation Company you can trust.

Performing a Wireless Network Assessment. Ideally, you'd like to perform a Wireless Assessment or Wireless Survey to generate a heat map that will theoretically indicate the WAPs location for your wireless deployment.
As an experienced IT solutions provider and as a Paramus WiFi installation companies we understand that the WiFi network is part of your network infrastructure, as such it can't be thought isolated from your network services and resources. As network services are dependent on each other is essential to understand how the different services will support your existing or future WiFi implementation, such as the switch uplinks, firewall throughput, cabling infrastructure, DNS, and DHCP services. Other relevant network service needs to be "aligned" to support adding reliable WiFi solutions company in Hoboken.
Our WiFi Installation Paramus Services include include extensive analysis of:
Channel allocation and settings.
WiFi Security Assessment.
Wireless Installation Services for Schools in Paramus.
We understand the challenges of implementing reliable and cost-effective WiFi solutions in schools. From budget constraints to limited purchasing time frames, from the bureaucracy to the challenges of network security, we know what it takes. We have extensive experience planning, deploying, and managing WiFi installation services for schools. The WiFi installation Paramus services experience spans over years of experience working with businesses and organizations in many different industries and sectors. We can help you through the E-Rate program process to make sure you get a state-of-the-art WiFi solution that is going to support your educational goals while facilitating a reliable and secure Wireless Network connection. As a Wireless installation companies in Paramus, New Jersey we provide Wireless and IT support services to public and private schools.
Wireless network best practices from your WiFi Installation in Paramus company.
As a WiFi expert and of the premieres WiFi installation companies in New Jersey providing Wireless installation services in Hoboken we have developed a simple set of best practices that can help you in the support and implementation of your WiFi Network deployment.
No more than 3 SSIDs should be enabled on any single AP.
Each SSID should have band-steering enabled.
Only enable an SSID on an AP if needed.
APs whose coverage areas overlap should not be on the same channels.
Each SSID should be configured to tag a separate VLAN.
Consider Adjusting AP Radio power settings.
Unleash the Power of WiFi by implementing WiFi 6 Network Solutions.
Prepare to meet changing network demands with WiFi 6, also known as 802.11ax. With it, you'll get faster wireless speeds, increased capacity, and improved reliability to power entirely new mobile experiences. We are WiFi Experts delivering highly efficient Wireless Network solutions to businesses and organizations in New Jersey and New York City. Over the past fifteen years, we have been deploying WiFi solutions for Schools, Medical Facilities, Warehouses, Distribution Centers, Events, and Conferences. WiFi 6 has come to take the limits off all previous Wireless technologies and provide the most advanced wireless solutions. Hoboken Wireless Network Installation companies.
Our WiFi solutions go beyond a strong radio signal
As the leader of all Paramus WiFi Installation Companies, we understand that a strong, reliable radio signal is essential in a wireless connection, but adding access points to a poorly design wireless network to boost the signal strength won't do much to increase performance, to the contrary, it creates more problems. A radio signal of -60 to -70 dBm is considered acceptable for most wireless applications, but achieving that signal level won't guarantee a good performance. There are many reasons why the WiFi network may not work as desired, and a weak radio signal is just one of them, things such as radio interference, DHCP server problems, environmental and physical changes, AP overload, network bottleneck, DDoS attacks, Rogue AP, etc. can be affecting your network without your knowledge, and because you become aware of them by using the WiFi network, usually those problems are attributed to the WiFi network configuration. We understand how the WiFi signal, antenna settings, channel allocation, and AP placement all need to be properly planned for a successful WiFi implementation.
We are WiFi Experts creating smart and reliable WiFi Solutions for
We are WiFi Experts in Paramus providing WiFie Installation and WiFi configuration services.
We're JDTech, a wireless installation company in New Jersey providing highly efficient, resilient, and cost-effective WiFi installation services in Hoboken. We help businesses and organizations in the design, planning, implementation, and support of WiFi solutions.
Contact us at 888-580-4450 | www.jdtechsolutions.net |  [email protected] for more information about our wireless services and solutions.