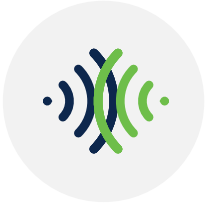 Planning a new WiFi network implementation or troubleshooting an existing wireless configuration requires the WiFi experts to perform a WiFi Network Survey, or as other people call it, WiFi Site Survey, or Wireless Network Survey. Wireless site surveys are necessary because radio wave propagation is difficult to predict, especially in non-open space environments. Considering all the variables that might affect the health and performance of your WLAN is virtually impossible.
Depending on your specific Wireless network needs, WiFi surveys may examine the network and RF features relevant to your unique needs. Although most of the time Wireless Network Assessments include the same assessment and verification tasks regardless of network size, deployment type, or AP vendor, there are unique features experienced WiFi assessment companies prioritize depending on the goal of the assessment. For instance, when we perform a WiFi site survey for a new Wireless implementation project we look into some aspects of the network architecture, and RF signal requirements that will support the WiFi implementation to ensure the WiFi network provides reliable service and properly supports the business applications. And we perform a Wireless network survey on an existing Wireless configuration we may cover some verification tasks that we wouldn't for new WiFi deployments.
WiFi Site Survey goes beyond examing the RF signal.
Changing conditions, even something as seemingly minor as a laptop equipped with a legacy 802.11g adapter that your new employee connected to the office wireless network, might seriously affect the WLAN performance. In addition, considering the wide proliferation of wireless infrastructure, factors such as interference from nearby WLANs play a very important role. This is why regular site surveys conducted with a professional tool are essential.
Wireless site surveys are one of the many Wireless services we offer, either for the WiFi network planning and engineering process or for WiFi troubleshooting and validation services.
Some of the most common tasks in a WiFi Survey and WiFi assessment include:
Channel and Co-channel interference levels.
Signal-to-Interference levels.
Other tasks that can be included during the WiFi assessment include:
Access Points and Antennas configuration.
Network switches configuration overview.
Data cable testing. Network services configuration overview.
As you can see there's no one size fits all when it comes to performing WiFi surveys. What we do as WiFi experts ensure that we understand the purpose of the survey, we schedule a meeting with the customer to make sure we understand the reason for them to bring us over to perform the assessment so that we can customize the WiFi site survey for their unique needs.
Different type of WiFi Surveys

Passive WiFi Network survey: It occurs when the WiFi experts use the WiFi Survey application to collect the most comprehensive data on the RF environment: information on access points and their characteristics, signal strength, noise level, interference, etc. This is the default and most important survey type that we recommend to conduct in every case. It is called passive because, during this type of survey, the application passively listens for packets and does not attempt to connect to WLANs. However, to provide more insight into the real-world performance of your WLAN.
Active WiFi Network Survey: It provides more insight into the real WiFi network performance by allowing the Wi-Fi adapter to connect to the wireless network(s) of your choice to measure actual throughput rates and a few other metrics. Active site surveys for new deployments, it is when the WiFi installation company goes onsite is performs the wireless survey utilizing real access points as they measure the different metrics for the assessment. It is more time-consuming, and it usually carries a higher fee from the company performing it than they would charge for a Predictive Survey.
Predictive Wireless Survey models: It is a computer simulation in which Wi-Fi characteristics are predicted for the virtual environment model created by the user. The process of creating and adjusting the virtual environment, selection and placement of simulated APs, and analyzing the resulting WLAN is commonly referred to as "RF planning", "RF predictive modeling," or "RF modeling." A predictive WiFi site survey is the most common Wireless Site Survey for its ability to be customized with client, access points, antennas, access point location, and application configuration values that produce a realistic result of the WiFi configuration had it been implemented as planned. It is usually performed during the planning, engineering, and pre-deployment of the WiFi network solution and it's used by the wireless professional as a guide and template for the physical installation.
When to Perform a Site Survey
Pre-deployment WiFi surveys: At this stage, a site survey is necessary in order to verify that the network plan works well in a real-world environment. Placement of temporary access points (APs) and a quick survey of the resulting WLAN characteristics allow an engineer to fine-tune AP and antennae placement, determine the optimal number and types of APs and antennae, and avoid poor coverage zones. It is also important to note that the design engineers should have a clear understanding of the function of the WiFi Network, the applications that will be used over the Wireless network, and the devices that will be connecting to it.
Post-deployment WiFi surveys: This step of the Wireless Network survey should not be ignored, even when everything seems to be working fine. Once a WLAN has been deployed, a complete verification site survey is necessary to ensure that the WLAN performance and coverage meet the design requirements. At this stage, the Wi-Fi equipment placement is finalized, and a site survey report should be generated so that the historical records can be accessed at any time in the future.
Regular, ongoing WiFi surveys: Maintaining high performance and coverage requires regular "check-up" surveys. New users, new equipment, site expansion, neighboring WLANs, and other factors can adversely affect your WLAN. It should be monitored on a regular basis. Some companies do it every quarter, others twice a year, it's up to the company to decide how often they want to have the WiFi network validation done.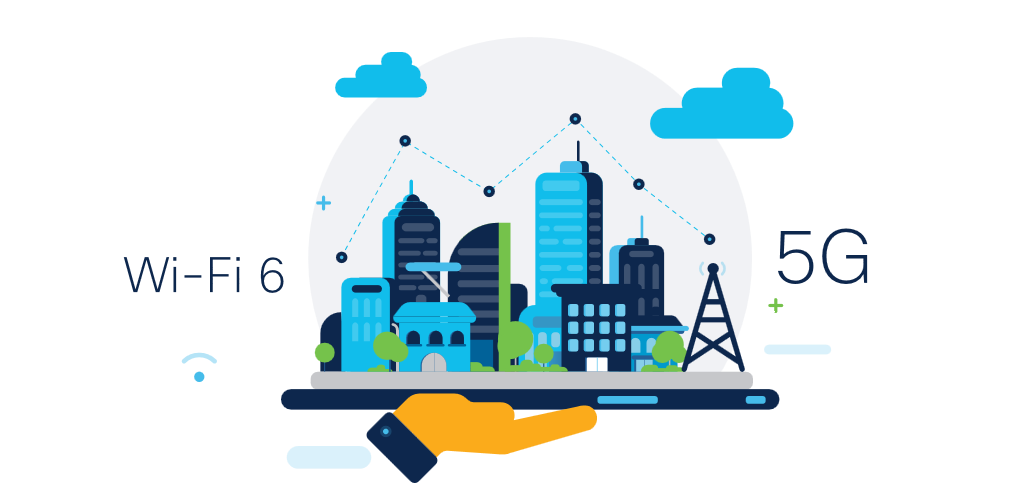 Wifi site surveys are required for a successful Wireless network implementation that offers the coverage, signal strength, network reliability, and security to support applications and users while providing the flexibility to adapt to company changes. Wireless sites survey is also important for post-deployment WiFi validation and for ongoing Wireless network maintenance and support. As WiFi experts in New Jersey, we partner with you to provide advanced and reliable Wireless Network Survey solutions, whether for a new WiFi network or for troubleshooting and validation of an existing implementation. We use different wireless assessment tools to create a real and comprehensive picture of the future or current WiFi solution. You can count on us from beginning to end to deliver exceptional WiFi Site Survey services for your company and organization.
Contact us for more details at 888-580-4450 | www.jdtechsolutions.net | [email protected].