Wireless network planning – Planning for Access Points concurrent connections in capacity networks.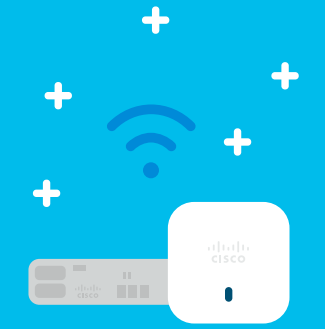 One of the most important aspects of Wireless network planning is understanding how many clients per access point will connect to the wireless network at any given time, or as other people would say, how many concurrent connections. When performing the wireless network planning wireless engineers consider how many users will be connecting to the Wireless Access Points (how many clients per access points), how many of those users will be connecting to each of the radio bands – 2.4 GHz and 5 GHz respectively, and the with introduction of WiFi 6, the 6 GHz band -, and aggregate the concurrent connections from all access points to have an idea of how many clients per access point will be connecting the WiFi network. As you can imagine, all these are calculations done by the wireless installation company as it's hard to know the exact amount of clients connecting to the wireless networks.
WiFi Best Practice – Multi-SSID deployment considerations.
How many clients per access points – Do Wireless Access Points have a connection limit?
The answer to that question is yes, but the limit you see in the marketing materials is a theoretical limit more than a realistic, practical limit. Answering how many clients per access point is not a simple question. For instance, Cisco Meraki MR 76 access point can theoretically support up to 1024 concurrent connections, Ubiquiti UniFi WiFi 6 can support up to 300 clients, and Extreme Networks AP 4000 supports up to 1536 concurrent clients. Wireless Network planning – The supported clients are based on the WiFi technology the access points are using along with the hardware design, but those numbers have no impact on the planning and implementation of a Wireless network. After all, there would be something intrinsically wrong in a WiFi design where the normal operations of wireless access points would support that many concurrent devices.

Each MR access point is designed to deliver the best possible performance. In combination with Auto RF technology, each MR network will self-optimize and provide each client with the highest throughput possible. In order to achieve this in high-density environments, proper planning and designing are necessary. We're NJ's number 1 Wireless Network planning for Cisco Meraki WiFi solutions, or how many clients per access point.
A well-designed network can support high-density client scenarios including schools, universities, stadiums, and Wi-Fi hotspots at crowded public locations. This document shall give some guidance on how to determine the maximum number of possible clients per Access Point.
WiFi Best Practice – Improve WiFi performance with 802.1x Authentication.
Technical Considerations
The considerations in the number of clients that can be supported include:
Wireless AP model – The MR20 will support a lower number of clients as it is a Wi-Fi 5 Wave 2 device with only 2×2:2 internal antenna design. Whereas Wi-Fi 6 MR access points like MR56 (8×8:8 Wi-Fi 6) will be able to support higher numbers of clients as they use a newer standard, which is optimized for high density. That is why it is important to have a WiFi expert perform the Wireless network planning process of your WiFi project.
Wi-Fi standard – IEEE is creating new and optimized standards. 802.11n, for example, was the first Wi-Fi standard to use 2.4 and 5 GHz simultaneously. Wi-Fi 6 or 802.11ax brings a long list of enhancements that can positively impact the maximum possible number of clients as well. But all these benefits can only be used if the client is capable and supports them. So the type of client device has also a big impact on the maximum of clients an AP can handle at the same time. That is why knowing how many clients per access points also requires knowing the application and the main use for the WiFi network.
Coverage v/s throughput requirements – Based on the amount of throughput required by each client device, the clients spread around the access point, and the available backhaul bandwidth, there may be a physical limitation to the number of clients that can be supported and delivered with an 'acceptable' wireless quality of service that is independent of the wireless AP's performance. If there is a 5Gbps mGig connection from AP to switchport but only a 10Mbps Internet connection, the bottleneck is not on the LAN or WLAN side but can impact the end-user experience. Wireless network planning requires the WiFi experts to also examine the current WiFi infrastructure.
Application requirements – The type of applications running across a wireless AP will also affect the maximum number of clients that can be supported simultaneously. For example, if all clients are running high throughput applications such as 4K video streaming, a lesser number of clients will be supported as compared to when all clients are surfing the web. In other words, it will diminish how many clients per access point will be connecting to the WiFi network.
You need a WiFi expert to help perform professional Wireless network planning to understand how many clients per access can be supported in your WiFi deployment.
The below list is only a theoretical maximum; in real-world deployment, interference caused by multiple clients communicating simultaneously will cause this limit to be far lower.
Wi-Fi 5 Wave 1 and older: 128 clients per radio = 256 clients max per AP
Wi-Fi 5 Wave 2 (MR20/30H/33/42/42E/52/53/53E/70/74/84): 256 clients per radio = 512 clients max per AP
Wi-Fi 6 (MR36/44/45/46/46E/55/56/76/86): 512 clients per radio = 1024 clients max per AP
In the same way that Meraki presents its case wireless connectivity best practice, so do the other Wireless network vendors.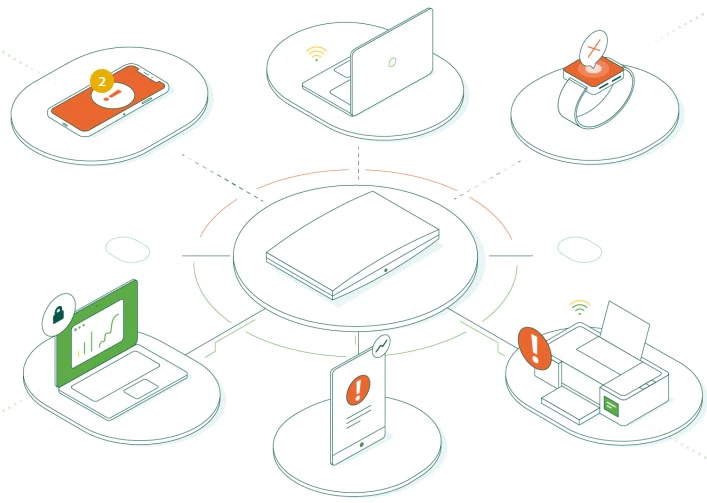 Wireless networks require the understanding of the RF signal, the purpose of the WiFi network, understanding of the different wireless network solutions from different vendors, and the understanding of all other network services of the IT infrastructure. We are the number 1 Wireless installation company in New Jersey because we are WiFi, Network, and Cyber-Security engineers providing highly efficient It solutions.
Estimating how many concurrent clients will connect to access points is a concern when deploying WiFi network solutions for high-density environments such as schools, stadiums, lecture halls, etc. During the planning process, WiFi experts use the theoretical AP maximum amount of concurrent connections as a reference for the overall engineering and planning of the wireless network, not as an absolute value in the decision-making. We are the WiFi experts in NJ providing advanced Wireless Network planning services and solutions to businesses and organizations in the tri-state area. Our WiFi network and solutions are designed to address your specific Wireless connectivity needs while providing the flexibility to adapt to changes in your organization. How many clients per access point is just one of the many data points wireless installation companies take into account.
WiFi solutions and services for Schools
Wireless deployment requires higher levels of administration compared to wired networks. Constant monitoring and adjustment may be necessary for most WiFi networks for reasons outside your control. That is why having the right Wireless Infrastructure in place that allows in-depth configurations is essential for reliable WiFi connectivity. We only work with the leader WiFi vendors because they provide the technology and support required for reliable and highly efficient WiFi solutions. When it comes to WiFi network deployments, JDTech is the leader in WiFi installation services in New Jersey and surrounding areas.
Contact us for details about our services and solutions at 888-580-4450, [email protected], and by visiting our website www.jdtechsolutions.net