We are WiFi Experts providing Smart, Highly-Efficient, and Cost-Effective WiFi Network Solutions for Schools.
IT Technical services and Wireless Networks for schools. Schools face many challenges when it comes to having a technical infrastructure capable of supporting and adapting to rapid technological changes. In this evolving landscape, their technical backbone must be able to keep up with the latest changes including new online curriculum trends, students' access to online educational resources, BYOD, and hybrid and remote learning. School districts and are overwhelmed as they juggle and prioritize technical projects to support their core functions while keeping the technical infrastructure afloat, and when facing the new challenges of the pandemic, schools are in desperate need of reliable IT experts that can help them adapt to the changes. As we adapt to the changes brought to us by the pandemic, schools have the need for WiFi solutions for schools that are capable of quickly adapting to the new educational dynamic. Classroom configurations changed, the connection perimeter expanded to new indoor and outdoor areas and the WiFi services for schools must be able to seamlessly provide student wifi services in a reliable and secure way.
Supporting teachers in this new landscape requires the WiFi solution for schools to support be able to support a high-density, high-performance, scalable environment. We are WiFi experts in providing smart and highly-effective WiFi Services for schools. Our WiFi solutions are designed to help your institution deliver educational content across the campus with low latency delays so the WiFi network can provide the streaming of HD-4K media, access cloud-based resources, and provide general student WiFi services all at the same time.
We provide a unique, intuitive approach to delivering transformational experiences resulting in empowered students and teachers while fostering a secure learning environment. Our WiFi solutions for schools help you get back to doing what they do best: enabling equitable learning and improving staff experience, IT teams with the intuitive Meraki cloud-first platform can offer secure flexible learning for all, from anywhere.
Smart Wifi Services for schools provide more than a WiFi radio signal, they should provide students flexibility by converting every corner of the school into a smart space that enables learning and teaching, from the classroom to the playground and everywhere in between. Reliable WiFi services for schools also:
Ensure a quick and easy connection everywhere with secure, next-gen Wi-Fi 6
Get complete visibility and control over the network without increasing budget or staff
Scale and adapt the network by quickly deploying additional hardware as needed
Integrate powerful third-party applications to easily build scalable, safe environments
Small Team? Growing Campus? No Problem.
Our WiFi solutions for schools include engineering, planning, and implementation services. We understand that IT is running thin, that's why we manage the assessment, support, and implementation of WiFi services for schools from beginning to end. We provide a turn-key solution that is capable of supporting your existing and future Wireless and Network needs by implementing highly advanced technical solutions that future proof your investment. Our IT infrastructure solutions include:
Next-Generation Firewalls.
Advanced core and edge switching – providing up to 100 GBps connectivity.
Wireless and Network Security Services.
WiFi 6 Wireless infrastructure.
Prepare to meet changing network demands with WiFi 6, also known as 802.11ax. With it, you'll get faster wireless speeds, increased capacity, and improved reliability to power entirely new mobile experiences. Our WiFi services for schools go above and beyond other WiFi installation companies because we take a holistic technical approach to our WiFi configuration Services by analyzing your current and future technology needs. We work with your network infrastructure team to ensure the IT architecture is ready for WiFi 6, and we work with your IT Security team to ensure the network stays secure. We're highly skilled technical engineers providing efficient, reliable, and cost-effective Wireless Network solutions to address your specific Wireless needs, no upselling, no bs, only solutions that work.

Reliability: Provides a consistent, dependable network connection for a seamless experience.
Capacity: Transmits more data to more clients than previous Wi-Fi standards, including IoT.
Bandwidth: Achieves speeds up to four times faster than 802.11ac to drive more applications.
Enhanced Features: Improves battery efficiency in smartphones, tablets, and IoT devices. Better Wi-Fi coverage and support for 2.4GHz make Wi-Fi 6 ideal for IoT devices.
Our Wireless Network for Schools goes beyond a strong signal.
A strong, reliable radio signal is essential in a Wireless network deployment. However, it's not the only determining factor to a Smart Wireless network solution for a school. A radio signal level of -60 to -70 dBm is acceptable for most wireless applications, but radio frequencies are not guaranteed reliable WiFi network solutions for schools. We understand how Radio frequencies propagate, antenna alignment and power setting, channel allocation and settings, network capacity and throughput, and how it all integrates with your existing IT infrastructure. We specialize in providing reliable WiFi solutions to businesses, organizations, and schools in New Jersey. Our highly-skilled team of WiFi engineers creates wireless networks for schools of any size in a timely and effective manner by providing Wireless-as-a-service solution, WaaS provides schools and school districts the flexibility of leasing a complete WiFi Network, we provide the hardware, installation, support, and management of the Wireless network for a pre-determined amount of time, all for a flat rate.
Wireless Network Troubleshooting Services for schools.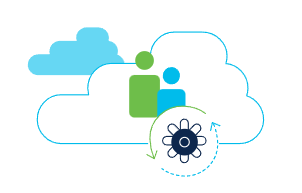 Wireless Networks for schools, like any other WiFi Network, are dynamic in nature. It is normal for a Student WiFi or Administrative WiFi network to experience intermittent connectivity problems and low throughput levels, even when there seems to be enough network signal coverage. One of the WiFi Services for schools solutions we provide is troubleshooting and improving the WiFi performance by analyzing the Spectrum and examining the wireless configuration settings to determine whether the problem is WiFi related or if it lies on a different network or application service. We offer WiFi troubleshooting services to the packet level to get the root cause of the problem, no guessing, no hoping, we analyze frames at packets to understand the true wireless performance.
Wireless Security. Your Network. Defined by data.
Wireless network security has never been more important than now, with constant threats from every angle schools without the right WiFi and Network security solutions are fighting an uphill battle. Schools' WiFi networks should provide students and administrators the network and data integrity to protect the wireless communication without compromising performance. Secure WiFi Network Solutions for schools integrate various types of security services to ensure data privacy and non-repudiation, including:
WiFi Intrusion Prevention System.
Application Visibility and Analysis.
Threats and Anomalies Identification and Isolation.
Hackers are looking for a way in, Wireless network for schools have traditionally lacked the advanced security controls that offer a door into the network. Our WiFi services for schools include the implementation of centrally managed advanced Security controls that can aggregate data from a single or multiple sites to offer a single pane of glass for network administration and monitoring.
WiFi Expert – providing highly effective WiFi network solutions and services to schools in NJ.
WiFi solutions for schools require WiFi experts to design, implement and manage advanced Wireless network services and solutions that support students, staff, visitors, all while keeping the communication secure without compromising performance.
Wireless networks are the primary way students and faculty access school resources, whether online or on-premise. Implementing the right WiFi solutions for schools is an essential part of your network infrastructure that has an immediate and tangible impact on the students learning process. We are WiFi experts who will work with you to design complete WiFi services solutions for schools that support your goals and provide a secure and resilient connection. You can count on us to deliver highly efficient and cost-effective wireless network solutions for schools that support and integrate your existing network infrastructure, whether you are implementing a new WiFi network, or reconfiguring your existing one, we will guide you through the engineering, planning, deployment, and implementation process.
Contact us at 888-450-4450 | www.jdtechsolutions.net | [email protected] for details about our WiFi Services for Schools solutions.