WiFi Best Practice – Outdoor WiFi Services and Solutions.
Deploying outdoor Wireless (WiFI) Network solutions requires planning and considerations that may not be applicable to indoor wireless deployments. Wireless Engineers need to take into account many variables that alter the performance of the wireless network, that is why having a good set of wireless procedures, or WiFi Best practice is essential to plan and implement a reliable outdoor wifi solution. – WiFi Best Practice – Outdoor WiFi Services looks into the different variables that can affect wireless performance year-round -.
Wireless Best Practice for outdoor WiFi solutions.
Outdoor Wireless solutions provide two primary services, 1. WiFi services to wireless clients, 2. Wireless backhaul services. The first one, WiFi services to clients, is similar to providing wireless network services to indoor users. Meaning, the wireless network provides network access to different types of wireless clients, be it to the internal network or the internet. – Our WiFi Best Practice – Outdoor WiFi Services offers different types of backhaul connections -.
The second one, Wireless backhaul services, creates a Wireless link between two or multiple sites. It acts as the network backbone between two locations so that the remote site can have network connectivity. Deploying a Wireless backhaul (site-to-site, or site-to-multi-site) has many benefits over leasing or running dedicated lines, including faster deployment, they're more cost-effective, you have complete control of the infrastructure, etc. – WiFi Best Practice – Outdoor WiFi Services allows you to implement faster backhaul connections -.
Planning outdoor WiFi solutions, especially the deployment of Site-to-Site and Site-to-Multi-Site solutions, requires unique knowledge and expertise beyond regular WiFi deployments. Many things need to be taken into account, such as checking available frequencies, type of the devices to be used, planning for different types of environmental condition changes, link throughput, etc.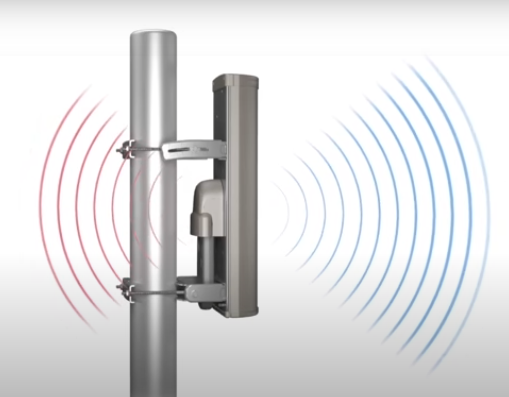 In this article, we want to talk about the Front and Back Ratio, a little-known Wireless characteristic that affects all wireless radio solutions, especially those in Site-to-Multi-Site wireless deployments.
RF Signal has its own set of challenges in outdoor WiFi Solutions.
Antennas are designed to radiate the signal in a specific direction, but it's common for the antennas to send the signal in the opposite direction.  When you're deploying a Site-Multi-Site solution, you have a connection between Access Points and Subscribers. When the Access Points are in close proximity communicating to the subscribers the radio signal between them radiates out to other APs, causing interference. When the Access Points in the link communicate with the subscriber, it's called the Downlink link; when the subscribers communicate with the Access Points, that's called the Upstream link. Due to signal leaking from the Access Points mounted close to each other in a Site-to-Multi-Site deployment, the radio signal is affected by wireless interference.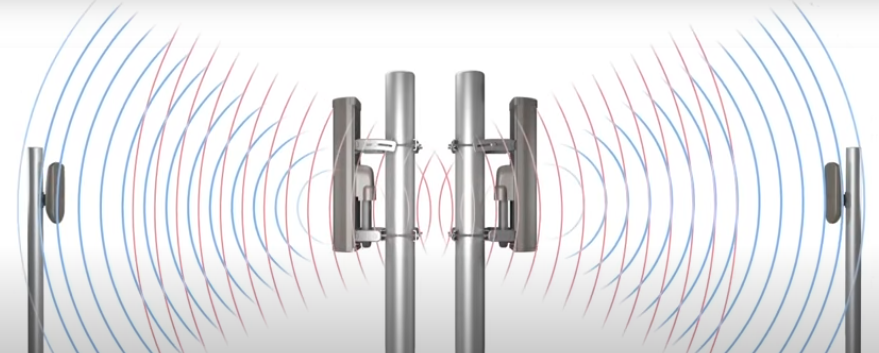 Both downlink and uplink interference lower the performance of the network and link between sites. Many different things can be done to circumvent this problem, the first one is to create distance between access points, another way is to add external metal shielding between access points, and lastly, the best solution is to implement the right outdoor WiFi network equipment with a front to back ratio of 30-35 dB. – It is a WiFi best practice to add metal shielding between access points -.
When it comes to indoor and outdoor WiFi solutions, you want a wireless expert who understands Wireless, network technology, and how it all integrates to provide network connectivity.
We are JDTech, a Wireless Installation company from Secaucus, NJ, providing highly efficient and cost-effective WiFi solutions. We deploy the indoor and Wireless outdoor solution that is right for your environment.
Contact us at 888-580-4450, www.jdtechsolutions.net, or [email protected] for details about our solutions and services.